Welcoming new team members, and wishing departing staff success in their next career endeavour.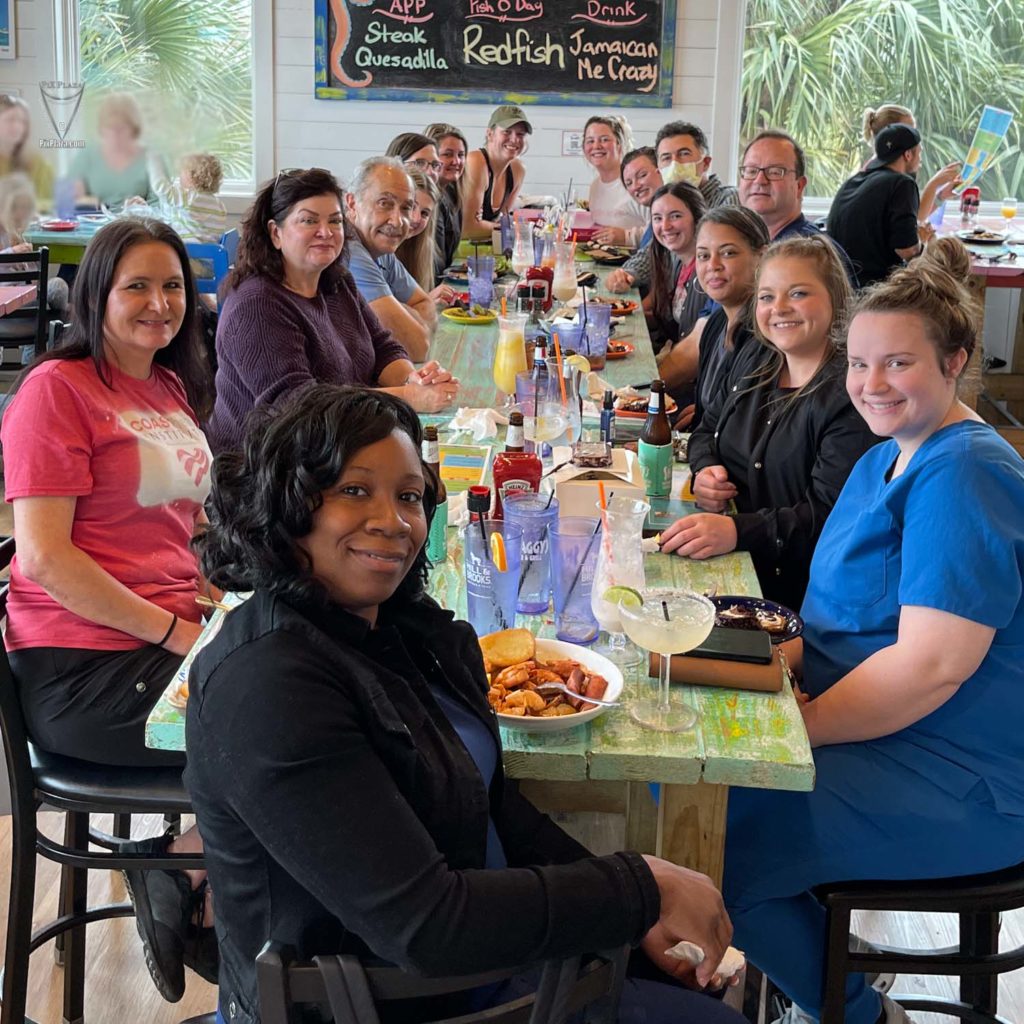 Good bye and good luck Jennifer and Whitney!
— from your Coast Heart Institute family
in March 2022, we hi to three new staff members, and goodbye to two of our staff who are starting a new endeavour
In this photo, from left to right:
Stephanie, kim, Rhonda, Dr. Baroudi, Julieanna, Jennifer, Michelle, Tiffany, Kaylee, Lauren, some dude, Whitney, Dr. Hardwick, Jacinta, Miranda and Kirsten.